The Ants of Africa
Genus

Xymmer

-

Xymmer

species undetermined from Nigeria
mutica-group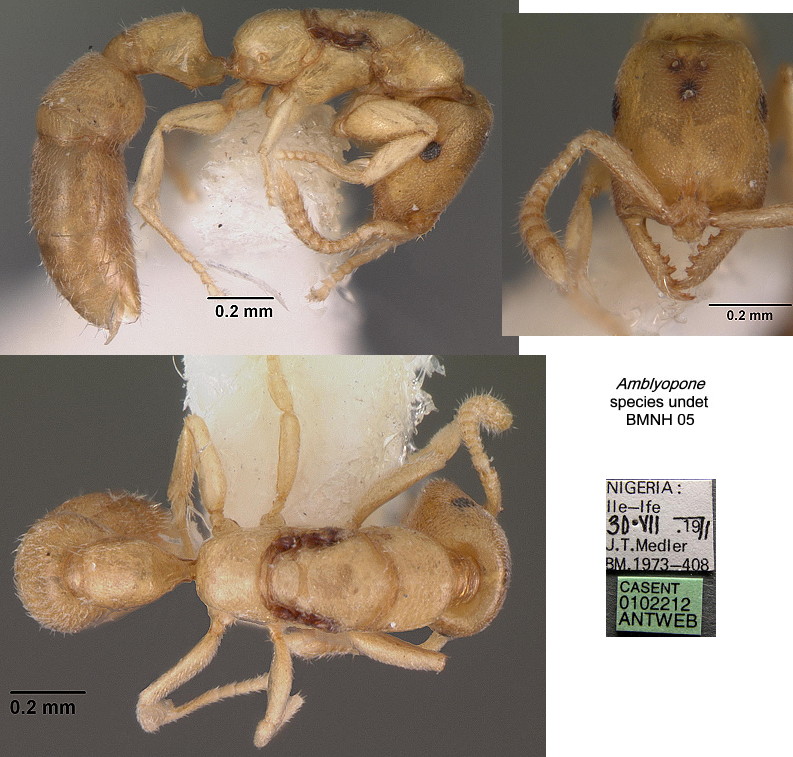 Xymmer species undetermined from Nigeria

Near Xymmer muticus
The photomontage of this queen is adapted from the Antweb.org site at http://www.antweb.org/specimen.do?name=casent0102212
Amblyopone sp. bmnh-05; Specimen Code CASENT0102212; Locality Nigeria: Osun: [Ile-Ife]; Collection codes: ANTC4487; Date: 30 Jul 1971; Collected by: J.T.Medler.
© 2007, 2010, 2012 - Brian Taylor CBiol FSB FRES
11, Grazingfield, Wilford, Nottingham, NG11 7FN, U.K.
href="xymmer_sp_nigeria.htm"