Cataulacus jeanneli Santschi


Type location Kenya (Cataulacus jeanneli n. sp., Santschi, 1914b: 108, illustrated, worker) from Gazi, coastal area, xi.1911, collectors Alluaud & Jeannel - see below
junior synonyms
degener (Cataulacus pygmaeus stirps degener, Santschi, 1916b: 506, worker) from Angola (no location given by Santschi) - see http://www.antweb.org/specimenImages.do?code=casent0912559
loveridgei (janneli var loveridgei, Santschi, 1926b: 244, worker) from Tanzania, Morogoro, A Loveridge, 22.xi.1917 - no images on Antweb (September 2014)
worker only known (see Bolton, 1995)

.
---

Santschi's (1914b) description is at

. Santschi's (1916b) description of degener is at

. Santschi's (1926b) description of loveridgei is at

.
WORKER - diagnosis as key, HW < 0.80.
Also listed by Bolton (Cataulacus jeanneli Santschi, sp. rev., 1982: 358, not illustrated, and not described) as known from Ivory Coast, Ghana, Cameroun, and East and South Africa. Separated from Cataulacus brevisetosus as being smaller, HW < 0.80. Bolton's (1974a: 31) description of the latter included jeanneli specimens.
Both the males shown below have the strong longitudinal rugae on the pedicel segments shown by Santschi.

---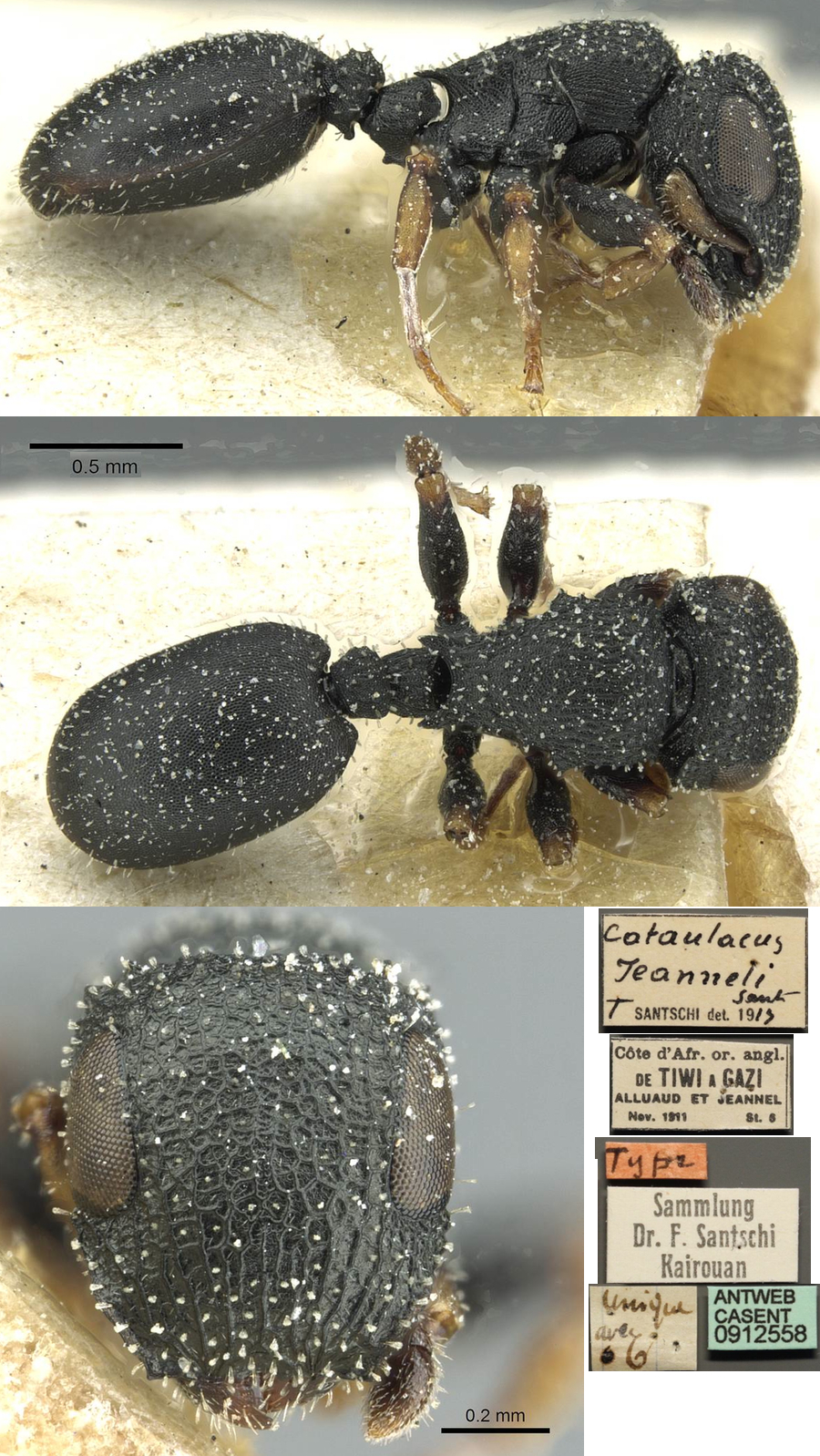 The photomontage of the type worker is collated from http://www.antweb.org/specimen.do?name=casent0912558,
---
Oxford University Museum specimens
Cataulacus jeanneli
B Taylor det.
male

Tanzania
G McGavin
tree 2-18


8.iv.1995
Mkomazi
4°02.37' S
37°49.34' E

pkd collection from

Combretum molle



4

---

The photomontage is of a male from Tanzania, Mkomazi; collector G C McGavin (Tree 2/18)

---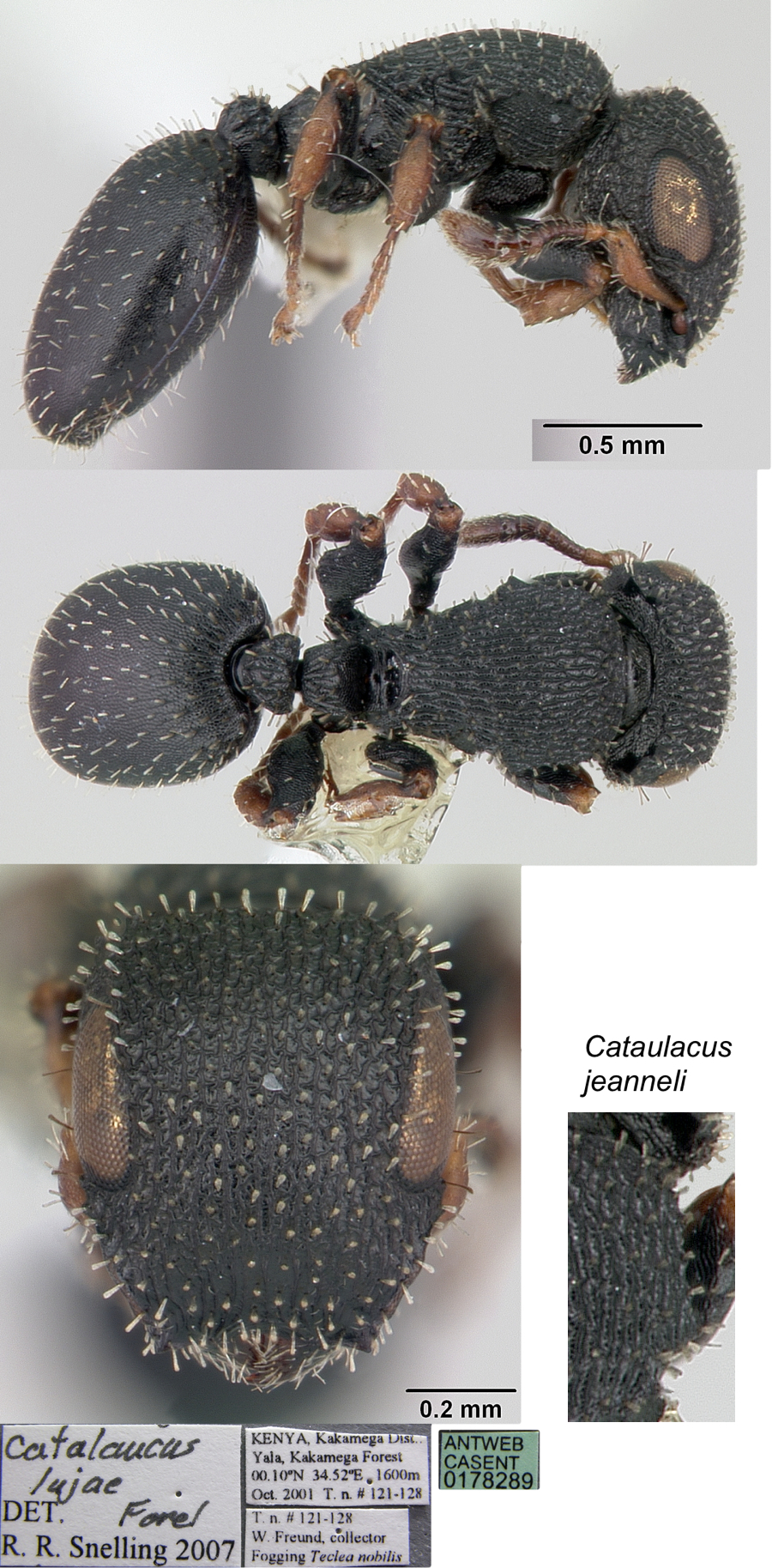 The photomontage is collated from http://www.antweb.org/specimen.do?name=casent0178289, where it appears as Cataulacus lujae; but it clearly matches the type description by Santschi for jeanneli