---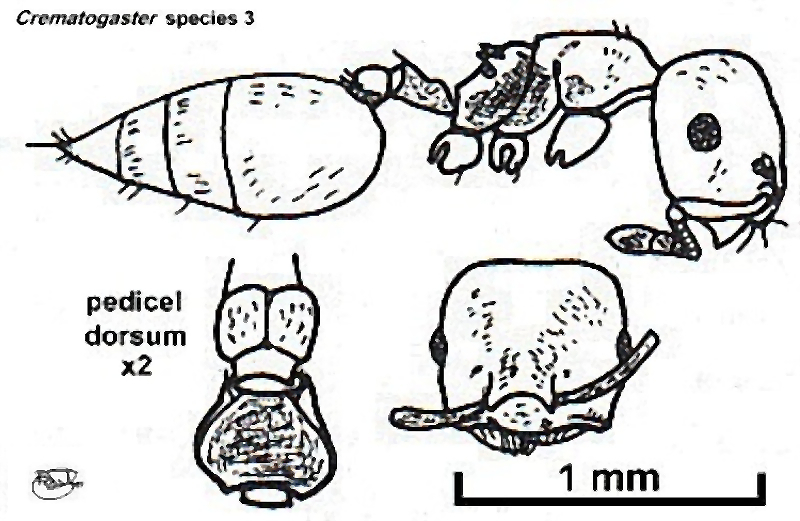 WORKER DESCRIPTION: Alitrunk in profile slightly convex, mesonotum with a vertical rear face descending into a slightly impressed metanotal groove; propodeal spines near halfway down declivity, stout, acute and triangular; no subpetiolar spine; lateral alitrunk reticulo-striate, markings faint on the pronotum, dorsal face of petiole with distinct spiculation; pilosity sparse and erect hairs few, pronotum with a single pair of hairs on the humeral angles; colour black, shiny.

TL 3.36-3.5 mm, HL 0.78-0.8, HW 0.78-0.85, SL 0.50-0.57, PW 0.45-0.52, CI 106, SI 68.
In Nigeria it was collected rarely, foraging on cocoa and on shade trees (Taylor, 1979: 25).
Although this is a limited description, the species is so readily distinguished, specially by its black colour and shiny appearance, that I am confident to identify it as a new species. Named in recognition of the Technical Officer who played such an important role in our study, Samson Adedoyin.

Specimens deposited with the Natural History Museum, London.