The Ants of Africa
Genus Cyphoidris
Cyphoidris werneri Bolton
Cyphoidris werneri Bolton


Type location Rwanda (Bolton, 1981b: 259, not illustrated, worker); from Rangiro, litter, by P. Werner, ix.1976. Holotype and 14 paratype workers only known

.
---
Bolton's description is at

.
WORKER - TL 3.5-3.8 mm; distinguished by strong overall alitrunk reticulo-rugose sculpture and steep slope from pronotum backwards.
---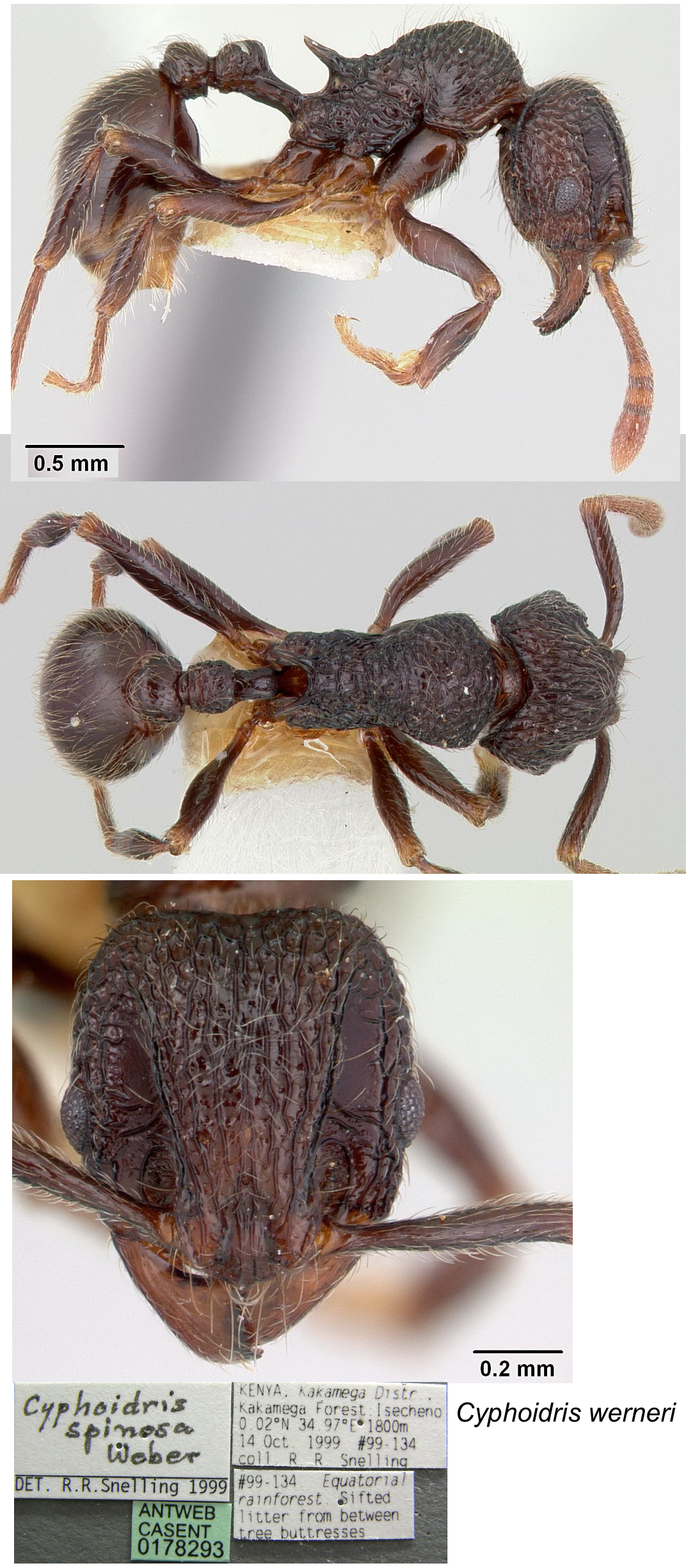 The photomontage is collated from http://www.antweb.org/specimen.do?name=casent0178293&shot=p1&project=kenyaants, where it appears as Cyphoiris spinosa. The specimen clearly matches the type description by Bolton for werneri, notably the coarse sculpturation on the dorsal alitrunk

© 2007, 2009, 2012 - Brian Taylor CBiol FSB FRES
11, Grazingfield, Wilford, Nottingham, NG11 7FN, U.K.
href="cyphoidris_werneri.htm"