The Ants of Africa
Genus Hypoponera
Hypoponera ursa (Santschi)
Hypoponera ursa (Santschi)


Type location Zaïre (Ponera ursa n. sp., Santschi, 1924b: 197, worker & queen) from Ruwenzori at 2000 m altitude, collector Dr J Bequaert; worker and queen described (new combination in Hypoponera, in Bolton, 1995)

.
---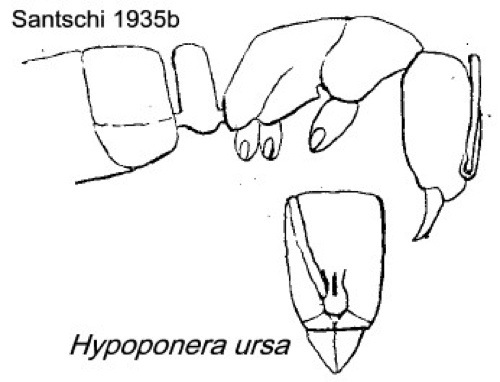 Santschi's (1924b) description is at

.
WORKER (after Bernard, 1952) - TL 2.6-2.8 mm; colour brown-red; body rendered dull by dense whitish recumbent pilosity, densest on the gaster. Mandibles shiny, eyes with 1-2 facets; clypeus feebly carinated, carina rounded, most visible anteriorly. Posterior face of propodeum with winglike strong borders.
Bernard (1952) included it in key to West African species but denoted it as known from "Congo" and Kenya; and (in a note on ursoïdea) noted it as of eastern Africa.
---
Bolton & Fisher's re-description (not illustrated) can be found in http://www.mapress.com/zootaxa/list/2011/2843.html
---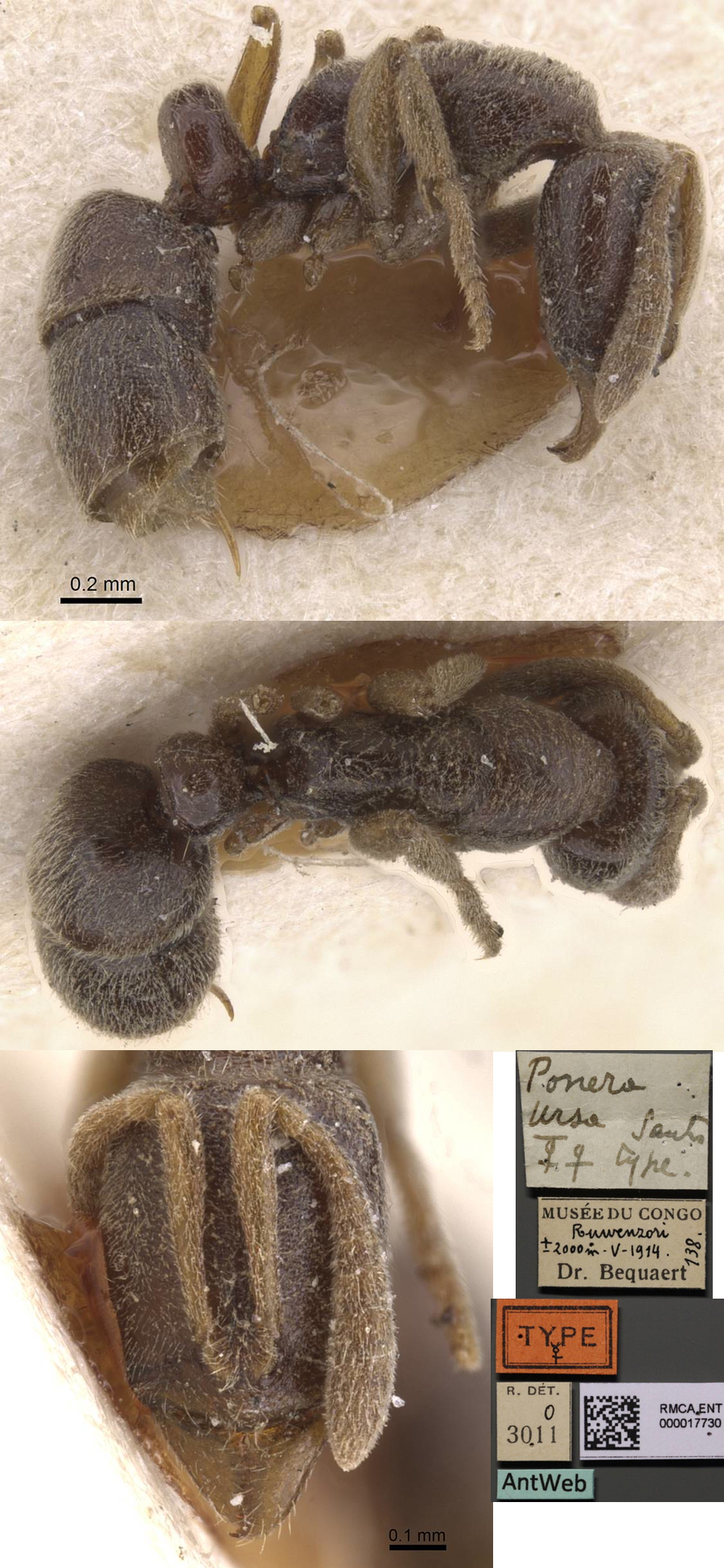 The photomontage of the type worker is collated from http://www.antweb.org/specimen.do?name=rmcaent000017730.
© 2007, 2008, 2010, 2012, 2015 - Brian Taylor CBiol FSB FRES
11, Grazingfield, Wilford, Nottingham, NG11 7FN, U.K.
href="hypoponera_ursa.htm"