The Ants of Africa
Genus Lepisiota
Lepisiota affinis (Santschi)
Petiole with no more than denticles
Clothed with dark erect hairs, near circular heads
Lepisiota affinis (Santschi)


Type location Kenya (Acantholepis affinis, Santschi, 1937a: 63, illustrated, worker), sent to H Donisthorpe (British Museum) but no locations, etc.
worker only known

.
---
---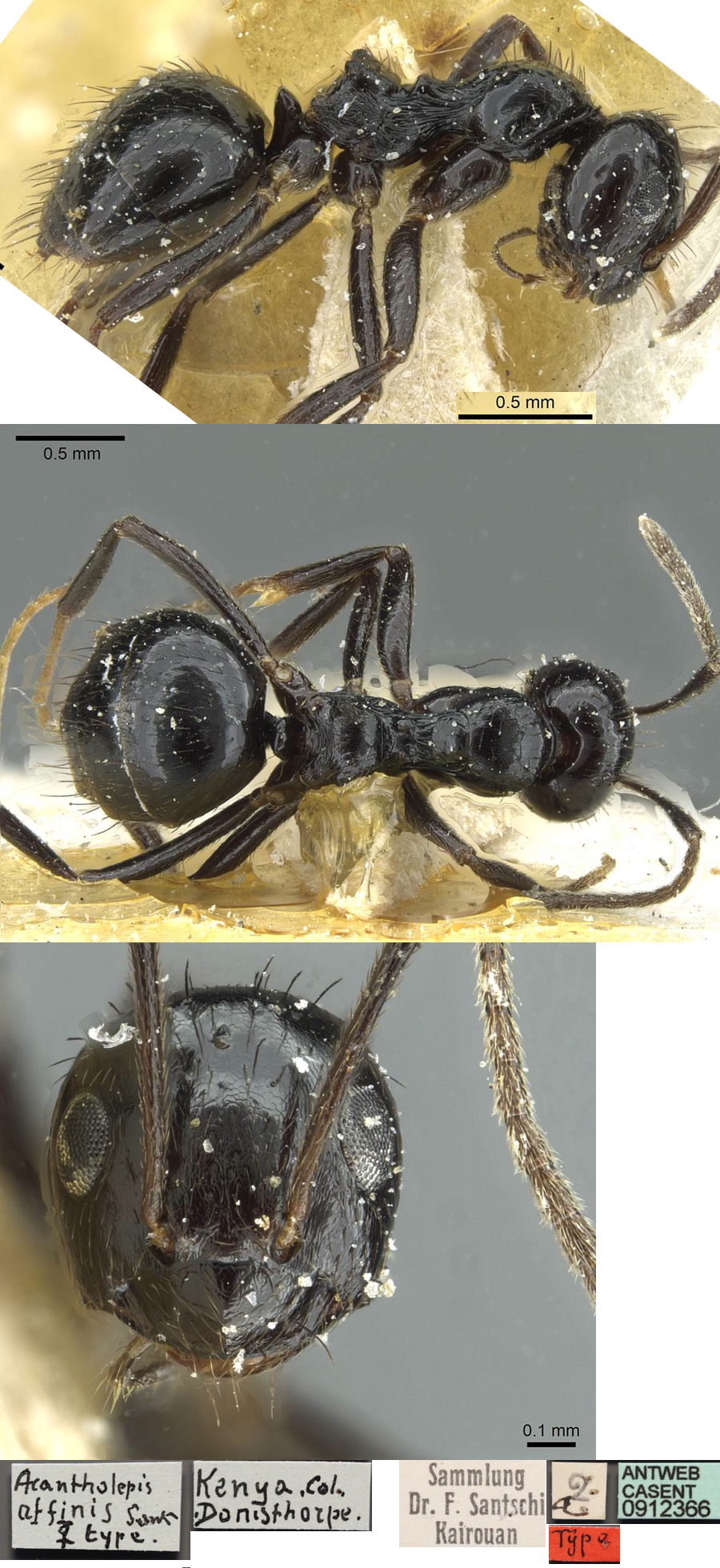 The photomontage of the type worker is collated from http://www.antweb.org/specimen.do?name=0912366.
---
Pirior to the availability of type images on Antweb (May 2014), I had identified many specimens from across the Soudan Savannah as this species. I now feel they all are Lepisiota acholli which has long fine pale erect hairs and not dark hairs as on affinis.
© 2007, 2010, 2013, 2014 - Brian Taylor CBiol FSB FRES
11, Grazingfield, Wilford, Nottingham, NG11 7FN, U.K.
href="lepisiota_affinis.htm"