---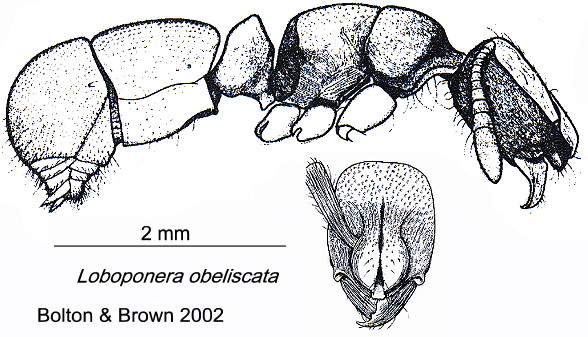 WORKER - TL 5.7 mm, HL 1.14, HW 1.00, SL 1.00; distinguished by a lack of erect hairs on alitrunk and gaster; and the unique shape of the petiole node (conical in profile).
The Bolton & Brown description is at

.
Bolton & Brown (2002) also listed a finding from Gabon, La Makandé, Forêt des Abeilles, by A Dejean.