The Ants of Africa
Genus Monomorium
Monomorium spectrum Bolton
Monomorium spectrum Bolton


Type location Gabon (Bolton, 1987: 411, not illustrated) collected at Makokou by I. Lieberburg, x.1972; workers only. Also from Plateau d'Ipassa, J.A. Barra

.
---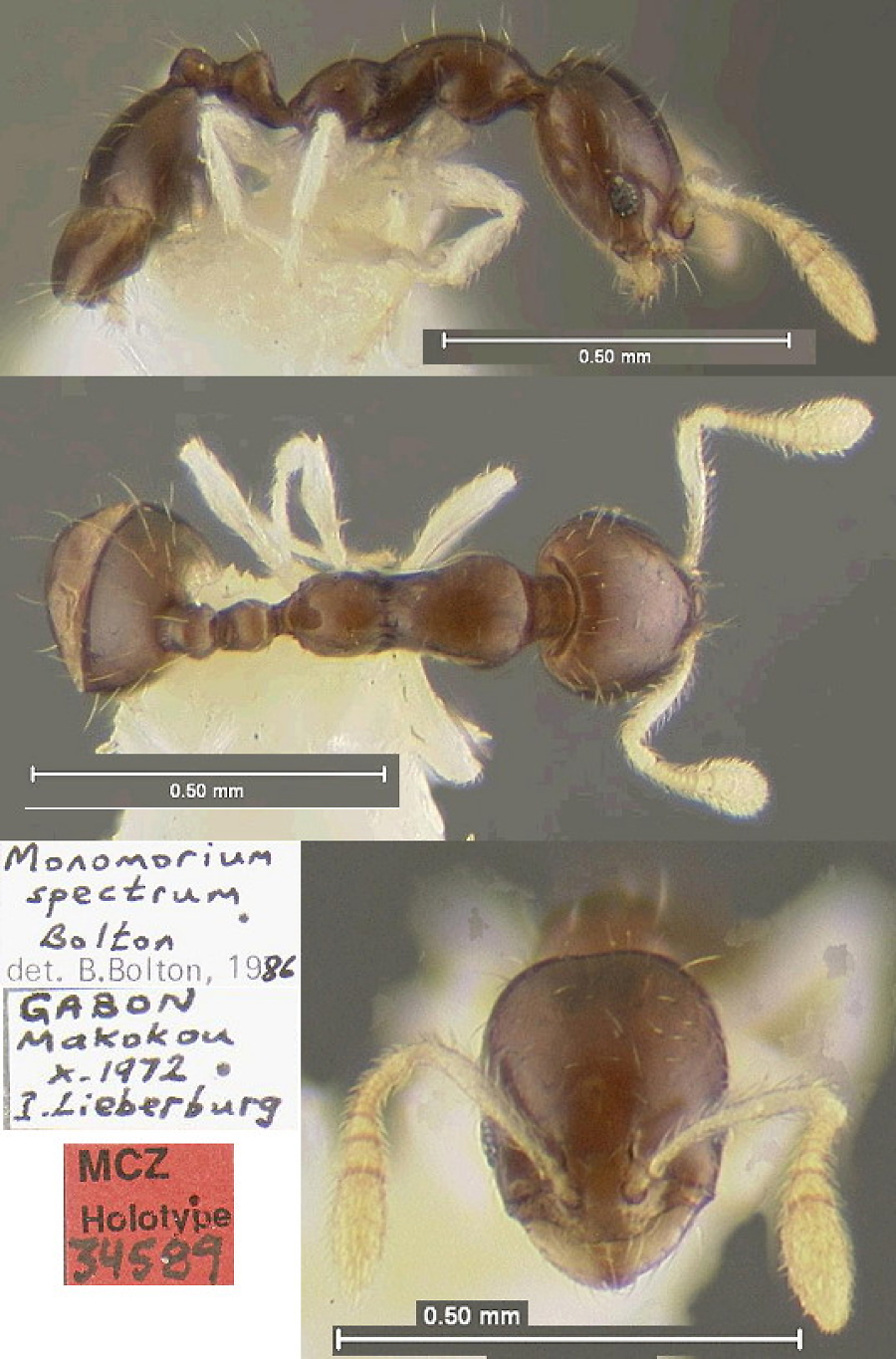 Bolton's description (1987) is at

.
WORKER - TL 1.2-1.3 mm; separation as in key, 11-segmented antennae; almost unsculptured; colour head and body uniform rich dark-brown, legs contrasting near white.
The photomontage of the holotype is collated from http://mcz-28168.oeb.harvard.edu/mcz/FMPro?-DB=Image.fm&-Lay=web&-Format=images.htm&Species_ID=34589&-Find.
---
Oxford University Museum specimens
Monomorium spectrum
B Taylor det.
Gabon
Y Braet
Gabon 201


17-22.v.2006
Pongara
00°34' N
09°19' E

Leaf litter, winkler funnel

1

---
The photomontage is of a specimen from Gabon, Pongara National Park, collector Yves Braet (Gabon 201).
© 2007, 2008, 2012 - Brian Taylor CBiol FSB FRES
11, Grazingfield, Wilford, Nottingham, NG11 7FN, U.K.
href="monomorium_spectrum.htm"