The Ants of Africa
Genus Oecophylla
Oecophylla taeniata Santschi - new status
Oecophylla taeniata Santschi - new status

Type location - Zaïre (62. - Oecophylla longinoda LATR. v. taeniata n. var., Santschi, 1928f, queen only) collected at Moyen Kwilu, by P. Vanderijst; and at Mondombe, by R. Mayne
---
Santschi's (1928f) description is at

.
---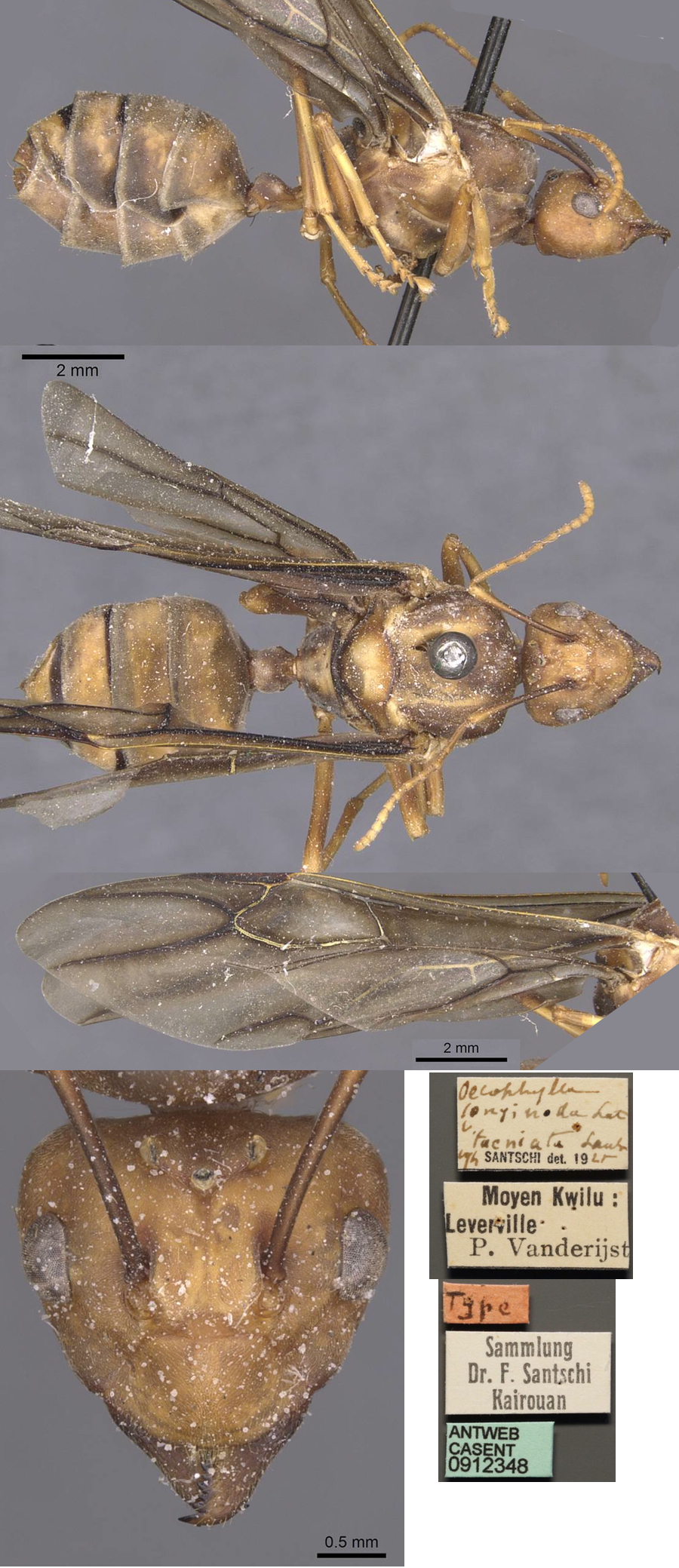 The photomontage of the type queen is collated from http://www.antweb.org/specimenImages.do?code=casent0912348
---
Oxford University Museum specimens
Oecophylla taeniata


B Taylor det.
Queen

Central African Republic
P Annoyer
FD


08.ii.2005
Dzanga-Sangha
02°50'03.0" N
16°08'11.2" E

375 m; Camp 3; 19h-23h
Sur plate-forme à 35 m du sol dans un Terminalia (

Terminalia superba

, Combretaceae)


2

---

The photomontage is of a queen from the Central African Republic, Dzanga-Sangha NP; collector Philippe Annoyer (CAR FD).
© 2009, 2012, 2014 - Brian Taylor CBiol FSB FRES
11, Grazingfield, Wilford, Nottingham, NG11 7FN, U.K.
href="oecophylla_longinoda_taeniata.htm"