---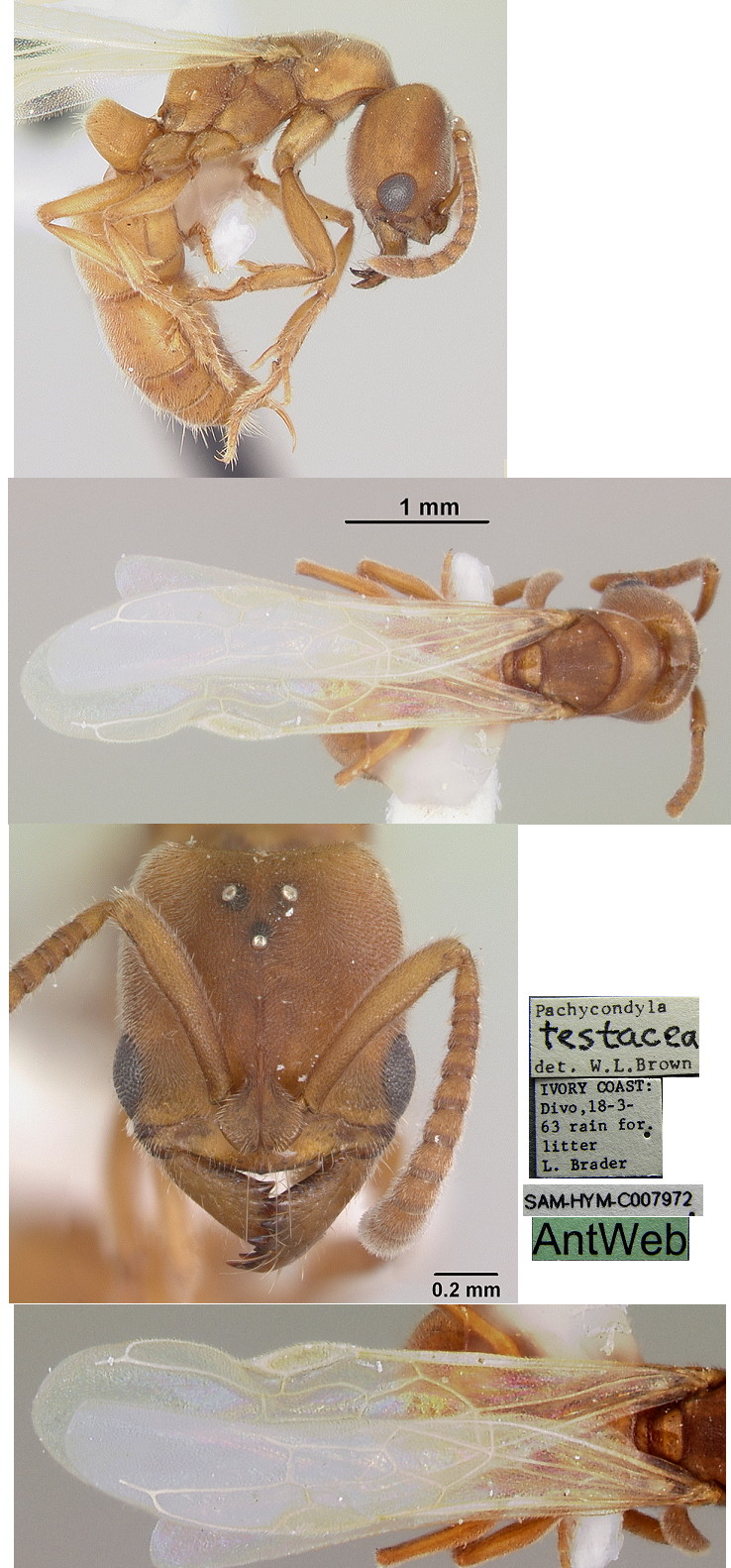 I collected this photomontage from the Antweb site at http://www.antweb.org/specimen.do?name=sam-hym-c007972 (posted 17.ix.2009). As can be seen it is labelled "Pachycondyla testacea" and identified by W L Brown.
Pachycondyla testacea, now Mesoponera testacea, however is known solely from the Bernard (1952) description of a single worker. That is a typical Mesoponera (Xiphopelta) with long mandibles and small eyes set some distance back from the anterior margin of the head. Moreover, it is a shiny species with sparse pubescence.
Few Xiphopelta queens have been described and only Mesoponera ambigua is shown in an image. That I repeat below. As described for the subgenus queens, it differs little from the known workers with long mandibles and only moderate sized eyes set back from the anterior margin.
This Brown identified queen clearly is not the queen of testacea. The wing venation is similar to that of ambigua and, at least, places the species in Pachycondyla. Two features might place it in Xiphopelta - the long first funiculus segment and the median tooth on the anterior margin of the clypeus.
Now, June 2014, it appears as Parvoponera darwinii madecassa.

Mayr has the sjostedti queen as TL 5.3 mm. The colour of the Ivory Coast queen seems paler than the Cameroun type forms but the overall features are a good match for the description and the later Santschi drawing.