The Ants of Africa
Genus Bothroponera
Bothroponera umgodikulula Joma & Mackay
Bothroponera umgodikulula Joma & Mackay


Type location Zaïre (Bothroponera umgodikulula n. sp., Joma & Mackay, 2013: worker, illustrated) Haut Ubangi, Zimmermann - no images on Antweb (June 2014).
two workers only.
---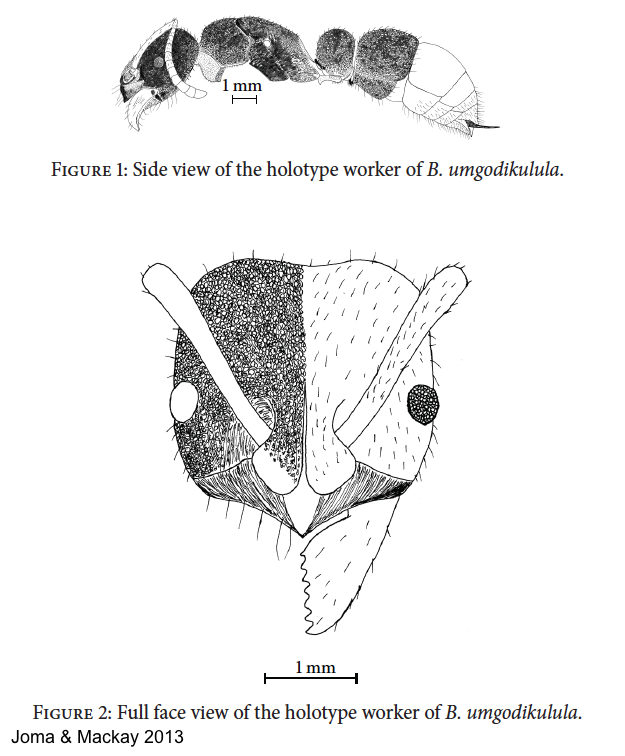 The description can be seen at http://www.hindawi.com/journals/psyche/2013/917847/.
© 2014 - Brian Taylor CBiol FSB FRES
11, Grazingfield, Wilford, Nottingham, NG11 7FN, U.K.
href="pachycondyla_umgodikulula.htm"