The Ants of Africa
Genus Simopone
Simopone matthiasi Kutter
Simopone matthiasi Kutter


Type location Cameroun (Simopone matthiasi n. sp., Kutter, 1977: 173, fully illustrated, queen), from Buea (collected by Kutter, 6.iii.1937, labelled "in meinen Hosen"- in my socks). Known only from a single winged female, this was recognised by Kutter as separable from the females of Simopone conciliatrix and S. annettae.

.
---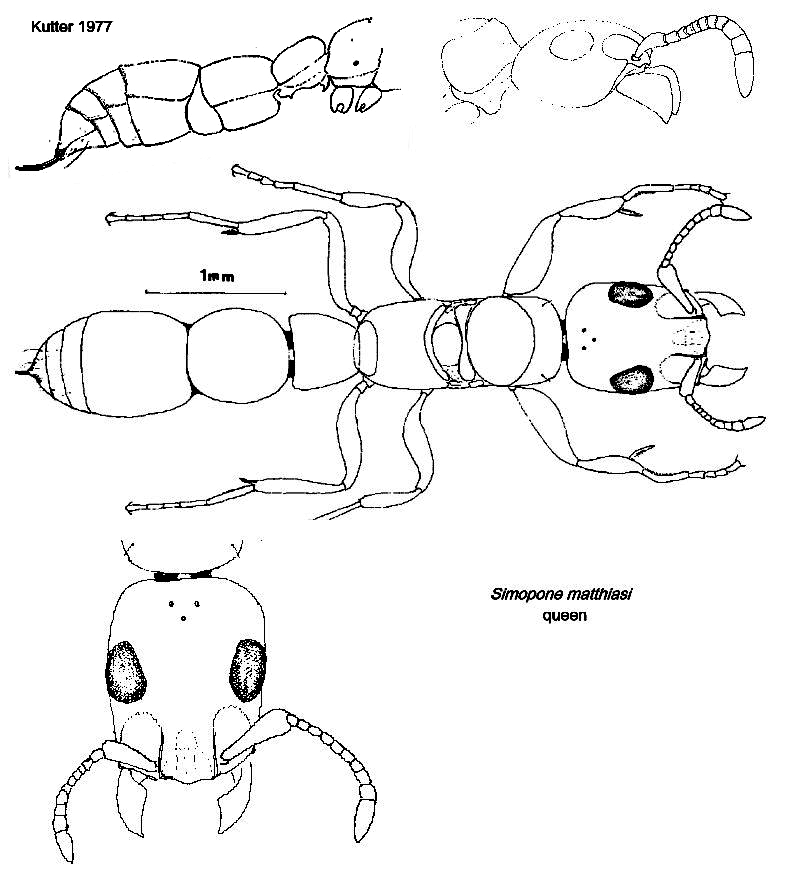 TL ca 5 mm; HW 0.8, HL 1.0, CI 80, SL 0.35; dark brown, appendages dull yellow See

.
---
The photomontage of the holotype queen is collated from http://www.antweb.org/specimen.do?name=casent0911268
© 2007, 2009, 2010, 2013, 2014 - Brian Taylor CBiol FSB FRES
11, Grazingfield, Wilford, Nottingham, NG11 7FN, U.K.
href="simopone_matthiasi.htm"