The Ants of Africa
Genus Dorylus - Subgenus Anomma
Dorylus (Anomma) ornatus (Santschi) - polymorphism

Main species page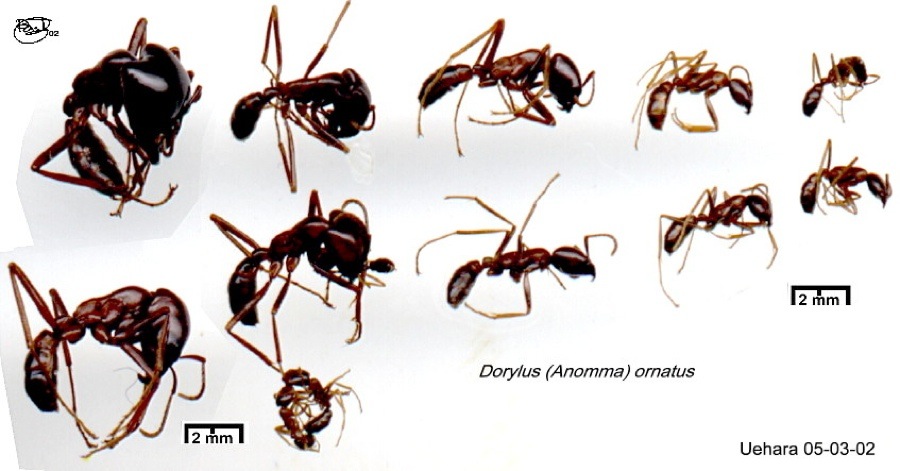 Polymorphism
The specimens in the polymorphism photomontage are from Tanzania, Mahale forest, collected by S. Uehara, 5 March 2002; that match Santschi's colour description very well. Specimens were collected also on 2 March 2002 and 8 March 2002 but only the 5 March specimens included the major morph. The number of specimens of all morphs, see the polymorphism montage below, the consistency of the bright colour among all the specimens, and the collection from three locations argue for this as a valid species. In October 2003, Professor Uehara sent me further samples with three sets of specimens from the Kalinzu Forest, Uganda (30°07'E 0°17'S). These include the morphs shown below.


Major
---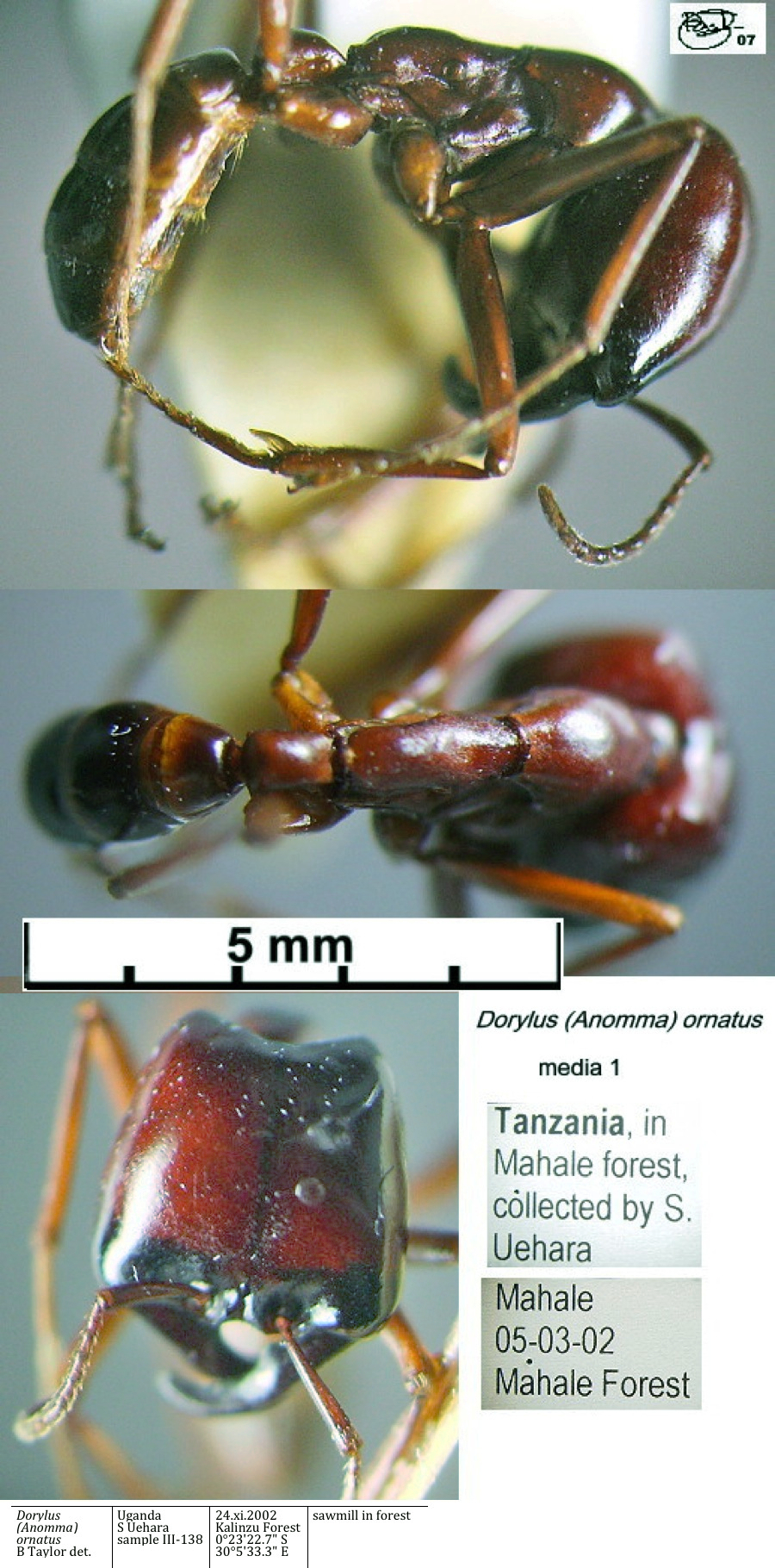 Media 1
---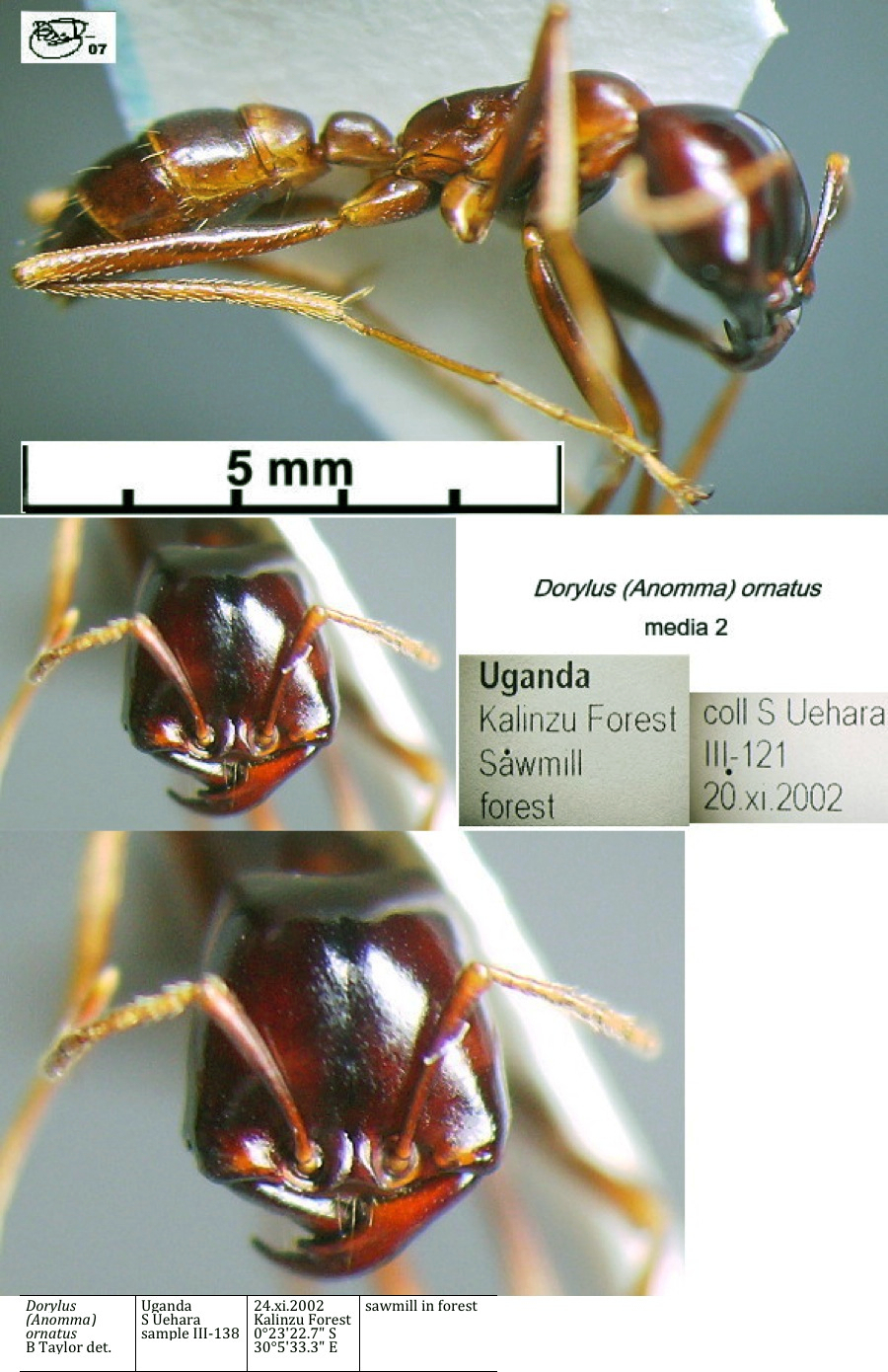 Media 2
---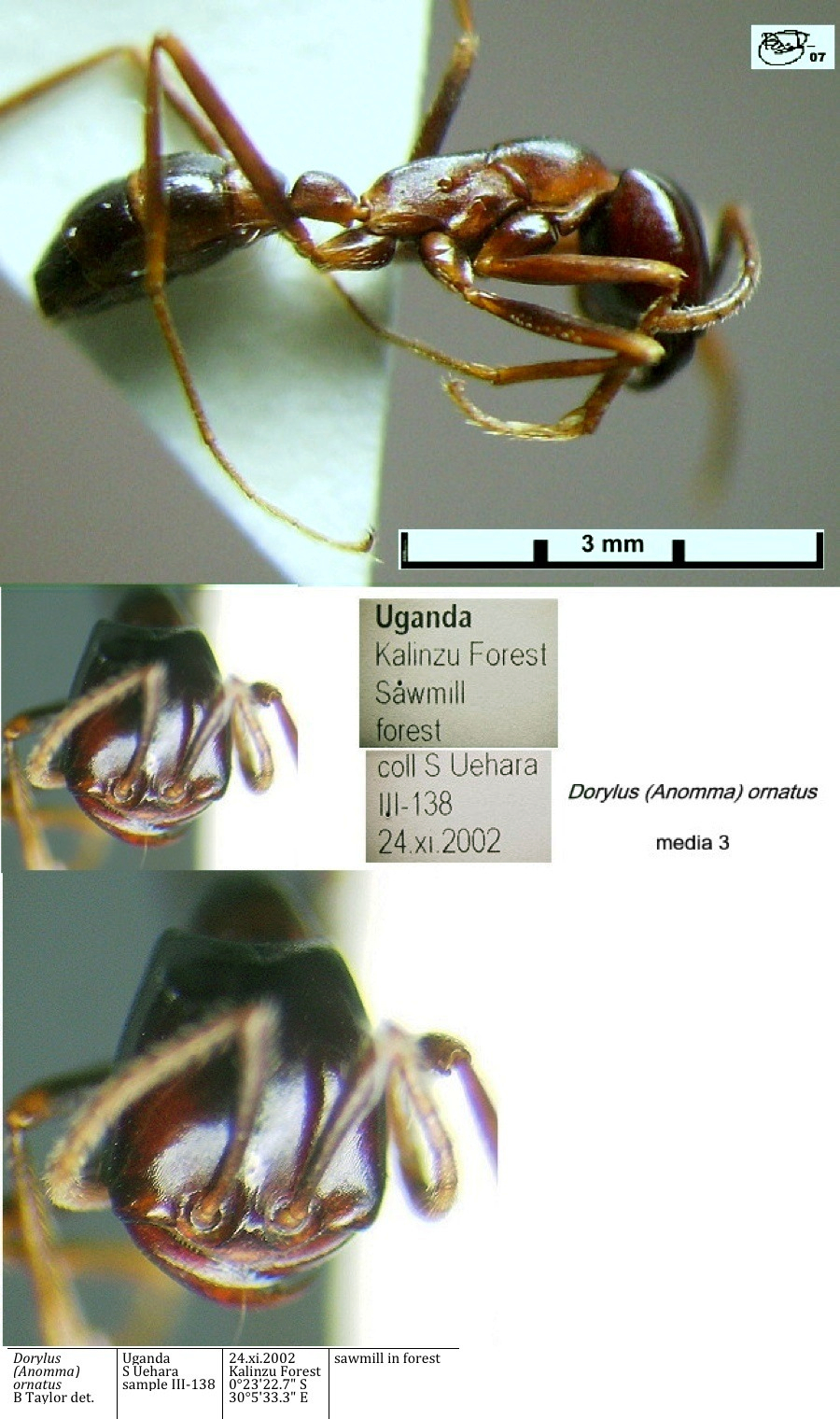 Media 3
---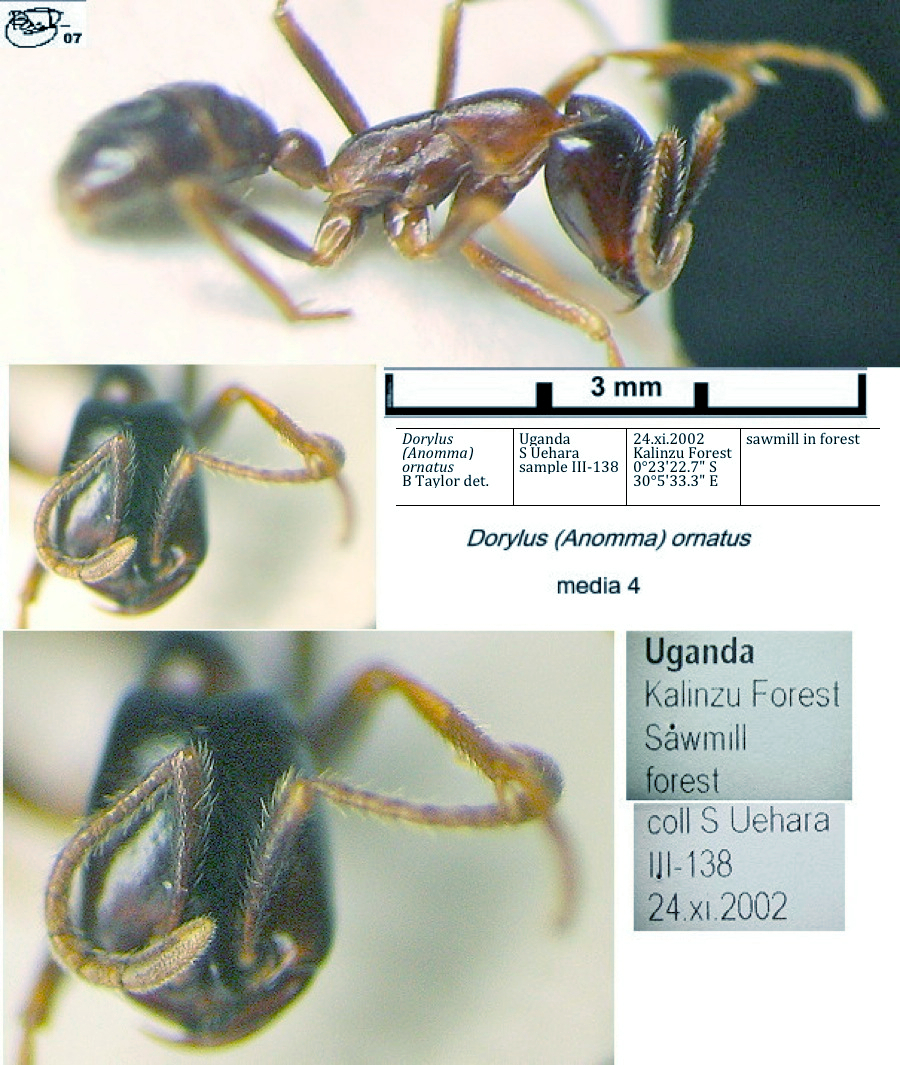 Media 4
---

Minima
© 2007, 2008, 2012 - Brian Taylor CBiol FSB FRES
11, Grazingfield, Wilford, Nottingham, NG11 7FN, U.K.
href="dorylus_ornatus_morphs.htm"