The Ants of Egypt
SUBFAMILY FORMICINAE - Genus Plagiolepis - Plagiolepis (Plagiolepis) ancyrensis Santschi

Plagiolepis (Plagiolepis) ancyrensis Santschi


Iran list

Type location Turkey (Plagiolepis maura var ancyrensis, Santschi, 1920g: 171, illustrated, worker & queen; Finzi, 1936: 184, male, from Egypt; raised to species by Thomé, G., 1969: 10, male); all forms described.
---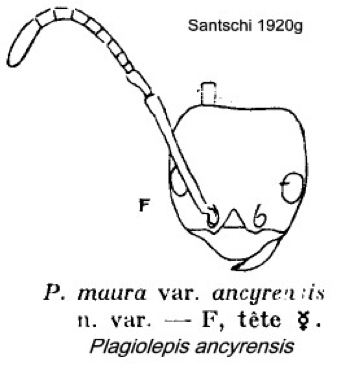 Santschi's (1920g) description is at

. Finzi's (1936) note, with description of the male, is at

.
Egyptian Records - Finzi (1936) numerous records from Cairo area and from Sinai.
---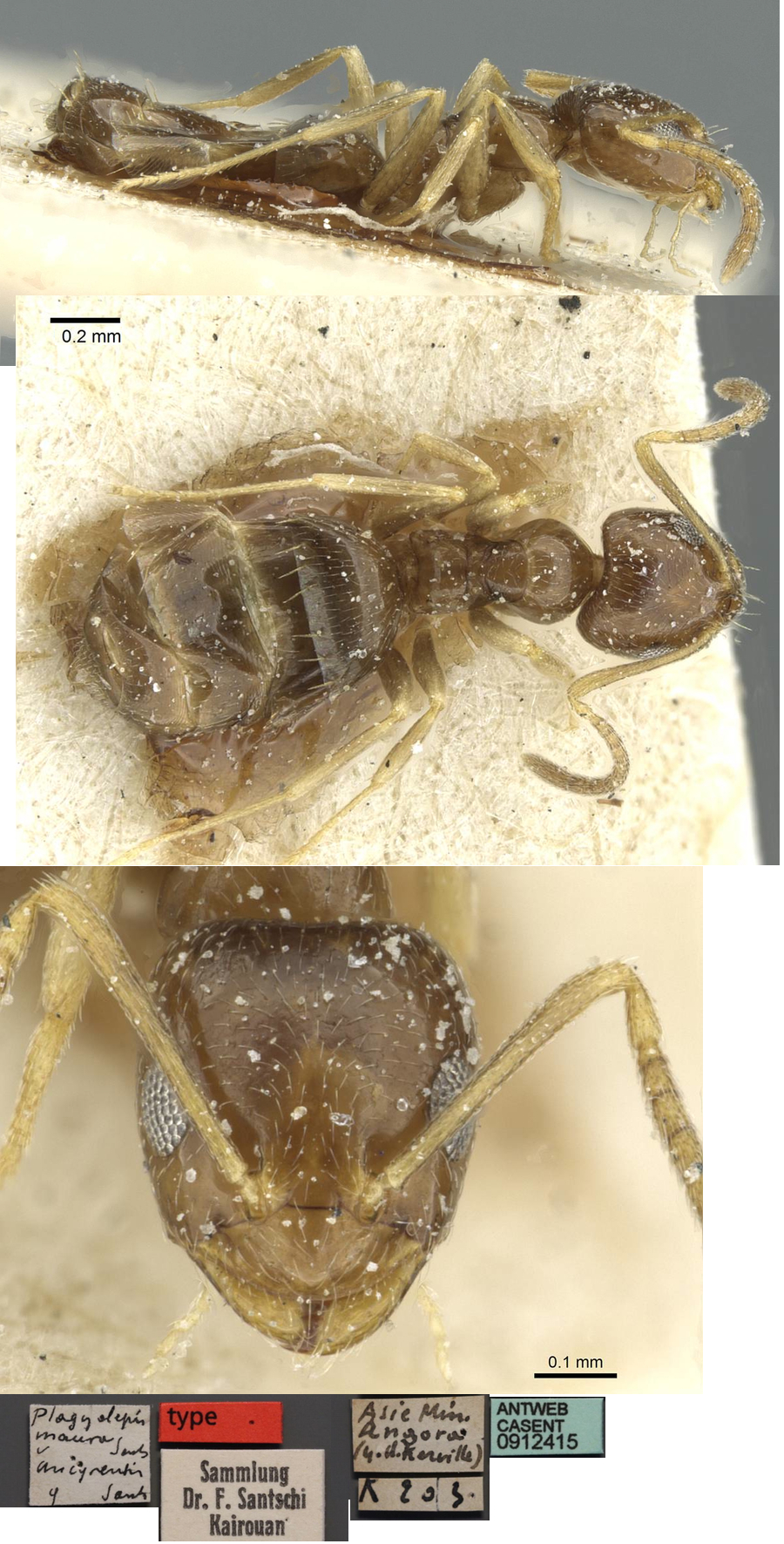 The photomontage of a type worker is collated from http://www.antweb.org/specimen.do?name=casent0912415
---
Oxford University Museum specimens
Plagiolepis ancyrensis
B Taylor det.


Iran
V H Kia
31


12.viii.2014
34.25°N
50.99°E
1996 m

Dastjerd, Qom
hand collected
park, on tree
1821h

1

---

The photomontage is of a worker from Iran, Dastjerd, Qom, collected by V H Kia (31).

©2005, 2006, 2012, 2015, 2016, 2017 - Brian Taylor CBiol FRSB FRES
11, Grazingfield, Wilford, Nottingham, NG11 7FN, U.K.
href="plagiolepis_ancyrensis.htm"