Anochetus sudanicus Weber


Type locality South Sudan (Anochetus sudanicus, sp. nov., Weber, 1942a: 47, illustrated, worker; revived from synonymy under Anochetus traegaordi, of Brown, 1978c: 559) from Long Village, base of the Imatong Mts, 29.vii.1939.
worker only described (see Bolton, 1995)

.
With the fresh specimens of this and Anochetus traegaordhi, I have revived sudanicus from the Brown synonymy

---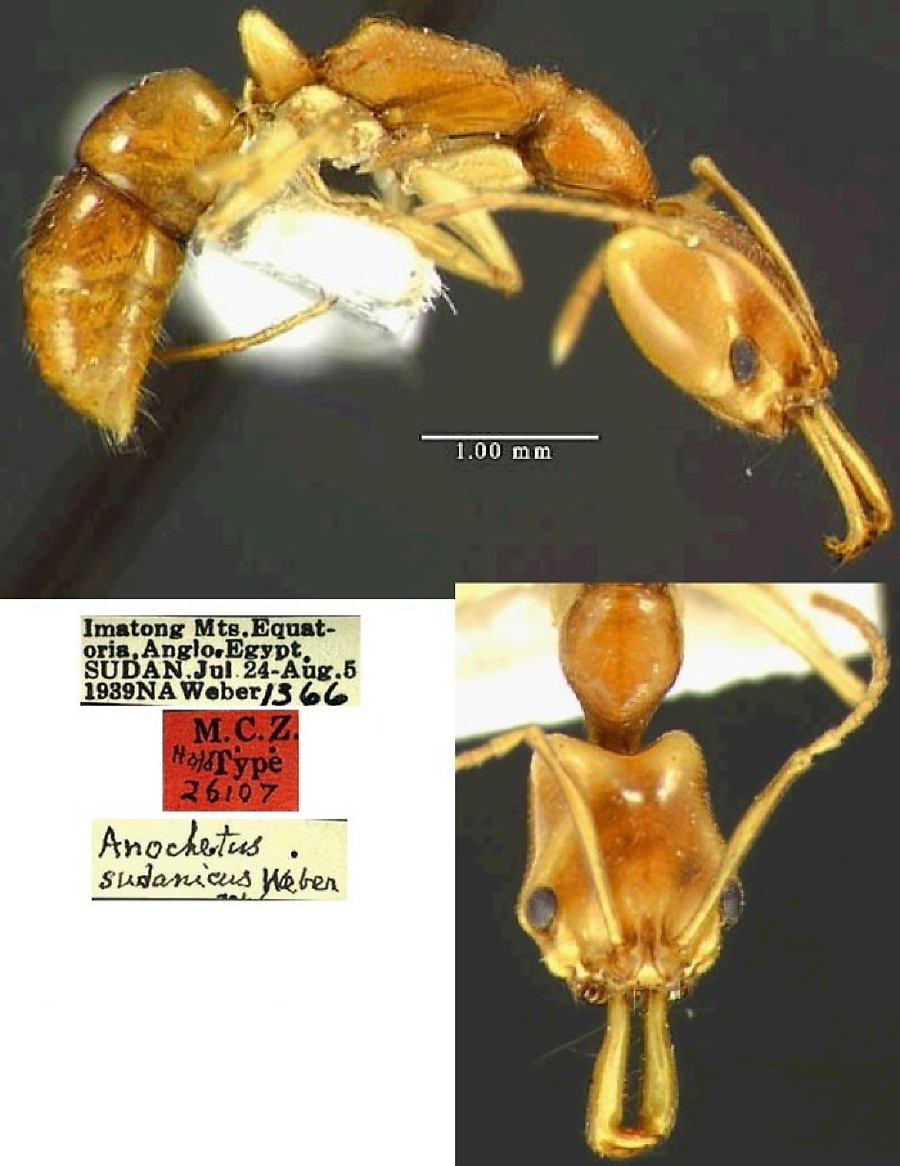 Weber's (1942a) description is at

.
The photomontage is of the holotype of Anochetus sudanicus Weber (1942a). The original photographs, together with enlarged images, are from the MCZ, Harvard University, website at http://mcz-28168.oeb.harvard.edu/mcz/FMPro?-DB=Image.fm&-Lay=web&-Format=images.htm&Species_ID=26107&-Find.