Other Tudgay families in North America
Ellis Island Arrivals - 1900-1920
The records of the Ellis Island arrivals have the following -
William Henry Tudgay, age 36, single, left Cherbourg, France, aboard the ss Friedrich der Grosse, arriving 22 May 1906. His place of residence was given as Pan. [I guess this was Panborough, a village to the west of Wells in Somerset]. Possibly he was the same as William Tudgay, b 1873, Essex, lodger, 1881 Census for Essex. He served in the Canadian Armed Forces in World War I, see below.
Alfred Tudgay, age 29, single, from Bridgewater, England, arrived on 8 April 1910, aboard the ss Mauretania. He was 5'10" with a fair complexion and hair, and blue eyes. He is described as "going home to Calgary". On 14 April 1912, he was recorded again arriving on the ss Carmania. He was going home to Robson St., Vancouver, with place of birth as Gloucestershire [now age 31, but other details the same]. He was the youngest son of John Tudgay and was born in Dyrham, Gloucs, although the family mainly lived in Othery, Somerset

. Alfred was killed while serving in the Canadian Armed Forces in the First World War, see

and below.
Two brothers from Lydford, Dorset are recorded


Henry Jno. Tudgay, age 20, single, from London, England, arrived 18 March 1910, aboard ss Mauretania. From the manifest, it seems he was travelling to his friend Mr C P Strong, of Sycamore, De Kalb, Illinois. He was 5'8" of fair complexion, with light brown hair and brown eyes. His home was given as Evercreech, Somerset. Henry John Tudgay, age 22, single, arrived on 28 February 1913, aboard the ss Mauretania. He had boarded at Queenstown, Cork, Munster, Ireland. The manifest records him as going to join his brother Herbert in Syracuse, Illinois. He was 5'8" of fair complexion and hair, with brown eyes; and was born in Lydford [I assume Lydford-on Fosse, Somerset].
Herbert Tudgay, age 17, single, arrived on 17 March 1911, aboard the ss Lusitania. His place of residence was Lydford, England. The manifest records him as joining his brother, (?H.) J Tudgay, of Sycamore, De Kalb, Illinois. He was 5'0", of fair complexion, with brown hair and grey eyes. He appears to have travelled with three other lads from Lydford and all going to Sycamore. One was described as going to his friend, ? J Tudgay. Of the other two, one joined his brother-in-law, Fred G Miller, and the other his friend, Fred G Miller. A fifth lad from Bath, was joining his friend C. String of Sycamore.
---
The National Archive of Canada has records of two Tudgays who fought in the First World War -
Alfred Joseph Tudgay, Regimental No. 447231
William Henry Tudgay, Regimental No. 252339
The Attestation records have: Canadian Overseas Expeditionary Force
Alfred Joseph Tudgay, born Othery, Bridgewater, Somerset, England, 28 January 1881; labourer, unmarried; next of kin Mrs Jane Tudgay, enlisted Calgary, June 3 1915, age 34, complexion brown, eyes grey, hair brown. Died 2 June 1916, buried Menin Gate (Ypres) Memorial, Belgium, panel 24-28-30 (sone of late John and Jane Tudgay)

William Henry Tudgay, born London, England, of Maple Creek Sakatchewan, Canada, b 1 May 1871, Rancher; next of kin, mother, Mrs Anna Tudgay, enlisted on 29 February 1916 (see http://data2.archives.ca/cef/gpc016/642927a.gif). Page 2: age 44 years and 10 months, 5'9". complexion dark, eyes brown, hair black, C of E. He was in the 209th Battalion.

BMD has a William Henry Tudgay, b 2Q 1872, Kensington; no other BMD.
---
The De Kalb Illinois Family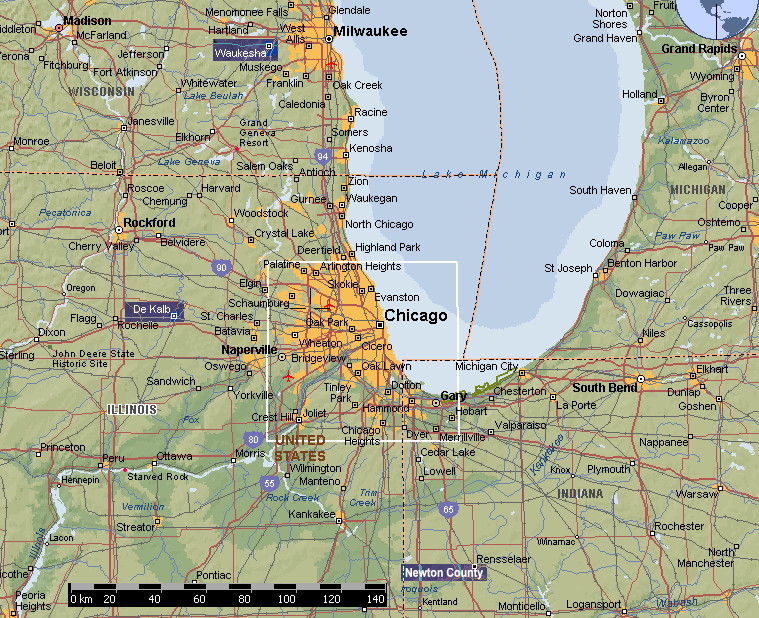 Clearly this family branch starts with Henry John Tudgay, b ca 1890, and his brother, Herbert, b ca 1894, both born in Lydford, Dorset. Details of their arrival in the USA are shown above.

John Tudgay - b 26 Dec 1891, Illinois; d Mar 1977, Genoa (Chapanville), De Kalb, Illinois (west of Chicago)
Hilda Tudgay - b 6 Jul 1894, Illinois; d 22 May 1994, of De Kalb, De Kalb, Illinois (presumably wife of John)
Harry Tudgay - b 25 Jan 1904 d Aug 1977, Ohio, I guess a younger brother of Henry John and Herbert.
Mary Tudgay - b 10 Apr 1905, Ohio; d Dec 1983, Lordtown, Trumbull, Ohio (of Warren Turnbull, Ohio, pre-1951) [Trumbull is just north of Warren].
Marie Rose Tudgay, lifelong resident of Waukesha, Wisconsin (near Milwaukee), died Wednesday 3 Apr 2002 at the Linden Grove Health Care Center at the age of 83. She was born 7 Nov 1918 in Waukesha a daughter of the late William "Buck" Lemitz and Emma (Nee Golomgeske). Marie is a member of Trinity Ev Lutheran Church in Waukesha. She had worked at Borden's. She was preceded in death by her parents, her husband: Herbert Tudgay on 4 Sep 1990 and two sisters: Evelyn Andersen and Violet Peters. Marie is survived by her nephew: Bruce (Jackie) Peters of Wales, Wisconsin, along with other relatives and friends. The funeral services for Marie will be held Friday 5 Apr 2002 at 10:00 a.m. at the Cesarz, Charapata & Zinnecker Funeral Home in Waukesha. The Rev. Scott Oelhafen of Trinity Ev. Lutheran Church in Waukesha will be the officiant. Burial will be in Prairie Home Cemetery in Waukesha. http://www.waukeshafuneralhome.com/obit-mtudgay.htm
Also of Waukesha - DeWayne H. Zastrow of Waukesha died 7 May 2002. He was 58 years old. He was the beloved husband of Sandra (neé Tudgay) for 35 years. He was the loving father of Chad (Lisa) of Big Lake, Minn., Nadine (Richard) Stevenson of Menomonee Falls and Jason (Cheryl) of North Prairie. He was the proud grandpa of Madison, Jacob, Joshua, Jordan and Connor Zastrow. He was the cherished son of Vivian Zastrow. He was the dear brother of Christine (Marty) Duszynski of Waukesha, Ruth (Ray) Ragland of Hartland and Kurt (Toni) Zastrow of Shawano. He is further survived by other relatives and friends. DeWayne was preceded in death by his father, Henry, and his sister, Sue. DeWayne was a retired truck driver with the Fleming Co. web link.
---
The USA 1930 Federal Census (extract from Rootsweb)
De Kalb, Cortland Twp
Tudgay, John, b. 1892
Household
Tudgay, Hilda, b. 1894
Tudgay, Vivian, b. 1922
Tudgay, Dorothy, b. 1924
---
The Tudgays of Newton County Indiana

Herbert Tudgay - b 25 Feb 1895, d 25 Mar 1983, of Indiana (pre-1951) married Margaret Wallace, 11 Jul 1934 web link to source
Harriet Tudgay married Clarence Leitzow, 20 Jun 1959
Margaret P. Tudgay married Robert M. Mast 09 Jan 1960 web link to source
So, speculatively -
Henry John Tudgay
b ca 1890
26 Dec 1891
Lydford-on Fosse, Somerset
arrived USA 1910
d 03/1977 in Genoa
m
Hilda ?
b 6 Jul 1894
d 22 May 1994
De Kalb, De Kalb, Illinois
Herbert Tudgay
b ca 1894
Lydford-on Fosse
Somerset
arrived USA 1911
?d 25 Feb 1983
in Indiana County
m 11 Jul 1934
Margaret Wallace
Harry Tudgay
b 25 Jan1904
d Aug 1977
Ohio
m
Mary E Tudgay
b 10 Apr 1905
d 5 Dec 1983
of Warren Turnbull, Ohio
buried South Lawn Cemetry
Dublin Indiana

in 1930 US Fed Census


in 1930 US Fed Census


?not in 1930 US Fed Census




?not in 1930 US Fed Census


Herbert Tudgay
b ? ca 1916
d 1990
m Marie Rose Lemitz
b 1918
of Waukesha
d 2002
?not in 1930 US Fed Census
Vivian Tudgay
b 1921
(1930 US Fed. Census)
Dorothy Tudgay
b 1923
(1930 US Fed Census)


?




?


? no children
also? married Jul 11 1934
Margaret Wallace
Newton County
link





Harriet Tudgay
married June 20 1959
Clarence Leitzow
Newton County



Margaret P Tudgay
married January 09 1960
Robert M Mast

Sandra Tudgay
married 1967




There does not appear to be any male descendants of this branch.
---
Tudgays listed in the web-based US phone directory for 2000 AD - Town and State only. As a pure guess, some may be descended from the Osage County line.
Alan J Tudgay
Deland
FL
Richard & Claudine Tudgay
Flower Mound
TX
David & Diane
Tudgay
Ashley
PA

David Tudgay
Waymart
PA
Frank Tudgay
Los Angeles
CA

see below, modern migrant
Jeffrey D Tudgay
Spartanburg
SC
also Thomas J Tudgay
PA line
both ex Wilkes barre
John Tudgay
Swoyersville
PA
also Antoinette
& Germaine
John H Tudgay Jr
Warrior Run
PA
also Donna,
Katherine & Ruth

L Tudgay
Germantown
MD
L Tudgay
Richmond
VA
M Tudgay
Wilkes Barre
PA
M Tudgay
Bethlehem
PA
Richard W Tudgay
Irving
TX
Thomas Tudgay
Wilmington
NC
Tisa Tudgay
Taylor
MI
Warren C & Barbara
Tudgay
Lansdale
PA

William J Tudgay
Feasterville
Trevose
PA


California residents
Descendant of Frank Tudgay, b 1922, emigrated from UK in 1950's; cousin of Jenny, retired Mental Nurse, once of Fulbourn Hospital, near Cambridge, UK
Audrey Tudgay, b 19 Jul 1924, Pennsylvania; d Feb 1993, Burbank, Los Angeles, California (US Social Security Death Records).
Terri Lee Barbara Tudgay, b 02 May 1960, at Los Angeles, California; is married to Howard Rudolph Fromberg, b 09 Oct 1961 at Encino, California; m 23 Dec 1986, at Las Vegas, Nevada web link to source
Texas? - Toni Germaine Tudgey helped us increase our ramp bowling knowledge. Each one of us who participated in ramp bowling at the 20th National Wheelchair Games won a blue or gold ribbon. The 20th Paralyzed Veterans of America Wheelchair Games were held in San Antonio, Texas. source - The Times Leader for Wilkes Barre, August 2000
Massachusetts - Martha Tudgay owns The Village Tea Shoppe at Natick, near Boston [web link to source}
Jeff Tudgay was Drum Major in the Dorman High Marching Band, 2000-2001 [web link to source]
?? - Carol Tudgay Farasetto is listed among the alumni of Liberty High School, 1115 Linden Street, Bethlehem, PA 18018 for 1962 [web link to source]
---
©2001, 2002, 2010, 2011, 2017 - Brian Taylor BTech PhD CBiol FRSB FRES
11, Grazingfield, Wilford, Nottingham, NG11 7FN, U.K.
Comments to dr.brian.taylor@ntlworld.com