Miscellaneous ants - Iran
SUBFAMILY FORMICINAE - Genus Cataglyphis
Cataglyphis cinmamomeus (Karavaiev, 1910)
Cataglyphis cinnamomeous (Karavaiev)


Iran list

Type location Russia (Myrmecocystus albicans cinnamomeus subsp.n., Karavaiev, 1910a: 269, worker; modern status as species, Pisarski, 1967: 418)
---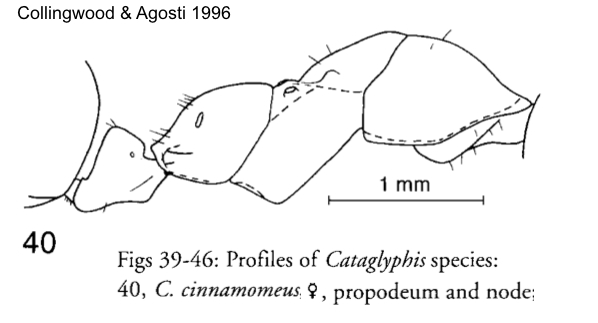 Karavaiev's (1910) description is at

. Santschi's (1929b) consideration is at

. Pisarski's (1967) note is at

. Collingwood (1996) gave an illustrated description this is at

.
---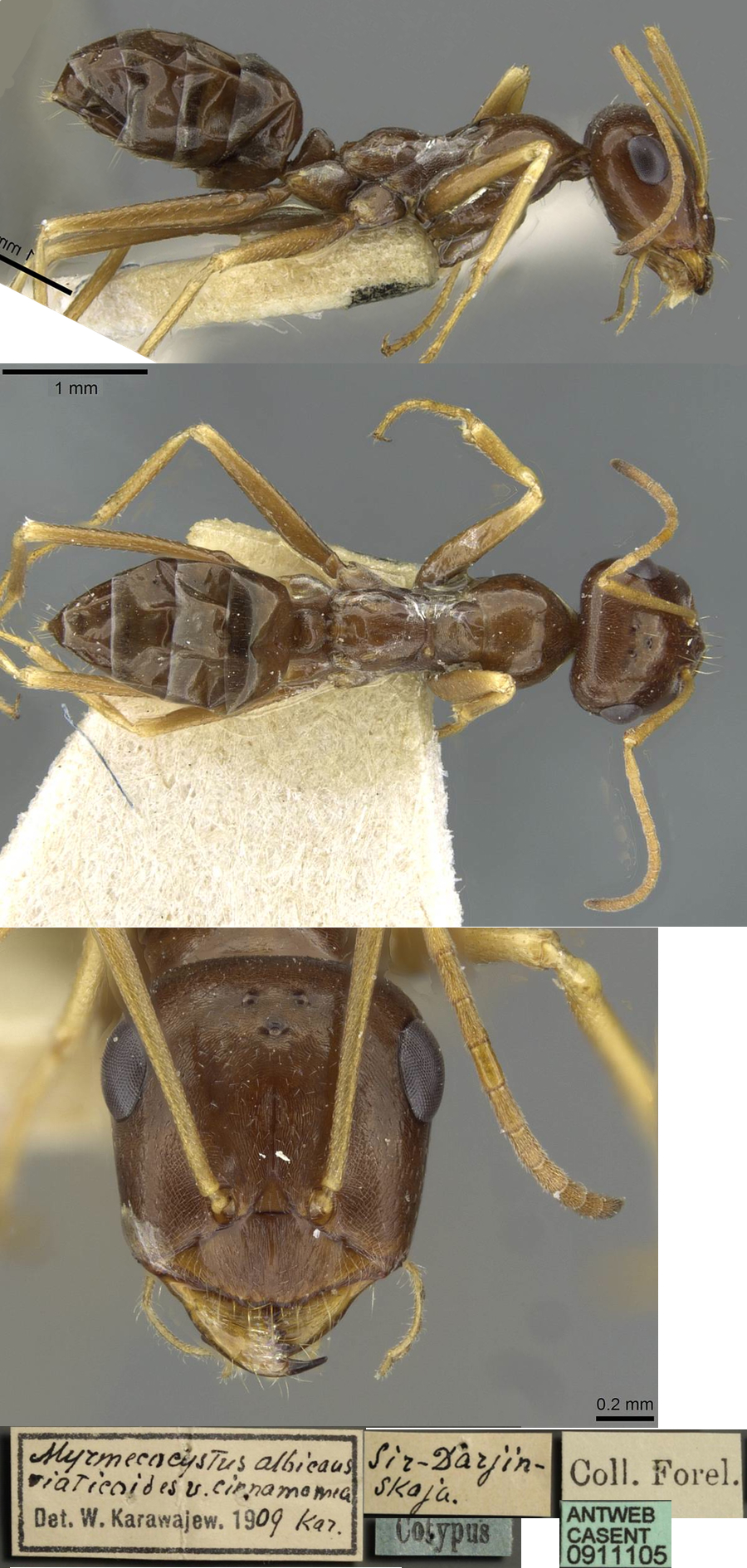 The photomontage of a type worker is collated from http://www.antweb.org/specimen.do?name=casent0911105.
---
Oxford University Museum specimens
Cataglyphis cinnamomeus
B Taylor det.
Jordan
A Lenoir
149b


20.ii.2012
Petra
30°19'49.8" N
35°26'37.6" E

905 m
worker


1

---

The photomontage is of a worker from Jordan, Petra; A Lenoir 149b. Very similar in size and form to the type (above) but with red-brown rather than yellow-brown appendages.

©2013, 2014, 2017 - Brian Taylor CBiol FRSB FRES
11, Grazingfield, Wilford, Nottingham, NG11 7FN, U.K.
href="cataglyphis_cinnamomeus.htm"